BE PREPARE FOR YOUR HOME SEARCH
BUYERS
From first-time home buyers to families who are ready to leave their starter homes behind for a forever home with room to grow, the team at the Bernier Group is here to help! Buying a home can be rewarding, but it can be stressful as well. Fortunately, when you work with expert real estate agents in NJ, your process is as easy as possible! Here are some tips to get you on your way.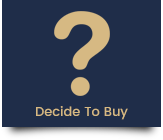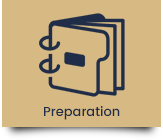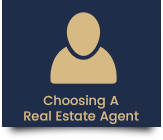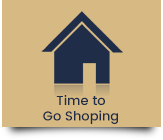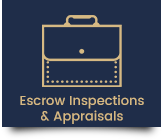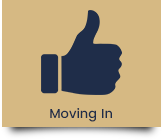 Plan for the Future
Before planning out your housing needs, take your future plans into consideration! Are you looking for a home to grow old in? A starter home until you settle down? Where can you picture yourself living in 10 years? 30? Once you find some answers from your current and future self, your real estate agent at the Bernier Group will point you in the right direction. You might want to consider buying a home near the best NJ schools, close to where you want to work, or away from the busy parts of town. Planning in advance makes it more likely that you will love your new home!
Compare and Contrast
If you only view one property, you are missing out! Before agreeing to a purchase, you should explore all your options. Your Realtor can help you find the best homes in NJ that meet your specifications. In the last step, you figured out what was important to you—now it's time to list the pros and cons of each home and figure out which one stacks up the best. Many home buyers consider the location of the property in relation to groceries and other supplies, school districts, crime rates, and outdoor space. Don't forget to consider accessibility, especially if you or a loved one hopes to age in place! Share the most important elements with your Realtor to see the best properties!
Choose Your "Dealbreakers"
After all this consideration, you should have some "deal breakers" and "deal makers" in mind. What would make you walk out of a house, no questions asked? Share this with your Realtor so they can screen these properties out for you. However, if there is a specific amenity you'd love to have, like a specific number of bedrooms or bathrooms, a pool, or a big back yard, don't hestitate to ask!
Boost Your Credit
Unless you have a lot of cash in the bank, you'll need a mortgage to pay for your new home. The best way to save is to have good credit! This allows lenders to offer you lower, better rates that cost you less over the lifetime of your loan. If you have outstanding bills, credit card debts, or anything in collections, get it paid off as much as possible! This is not the time to take out a new loan, open a new credit card, or skip a payment—you want your credit as high as possible.
Find A Trustworthy Agent
Your real estate agent will influence your home purchase and your satisfaction with your home for many years to come. So make sure to choose a good one! The best Realtor is familiar with your area, including the local culture, crime, and quality of schools. They will know the properties available in the area, and many will even have additional leads on properties that haven't yet been listed. Always ask friends, family, and neighbors for recommendations, and don't forget to check online reviews. The real estate agents at The Bernier Group make trust and customer service our top priorities!